Sample TakeOffs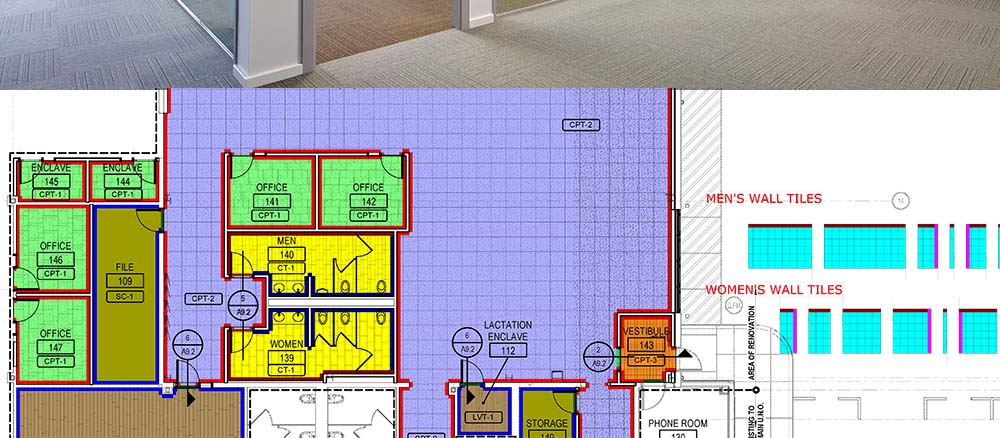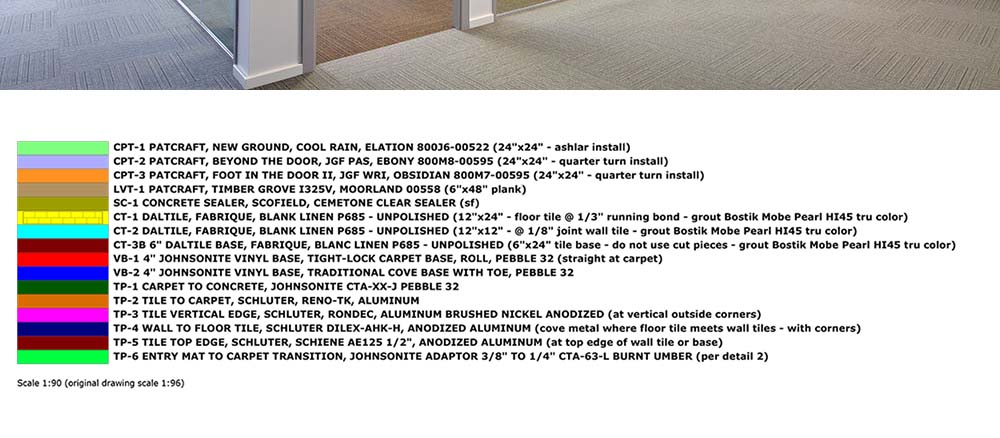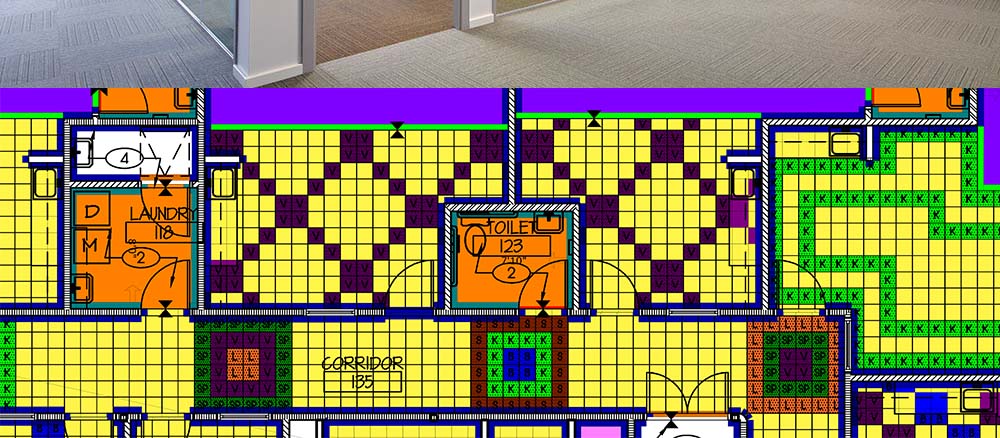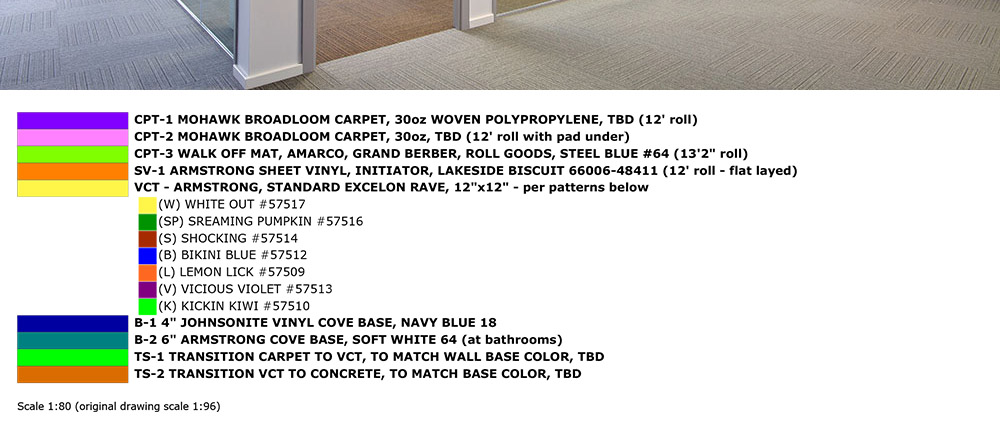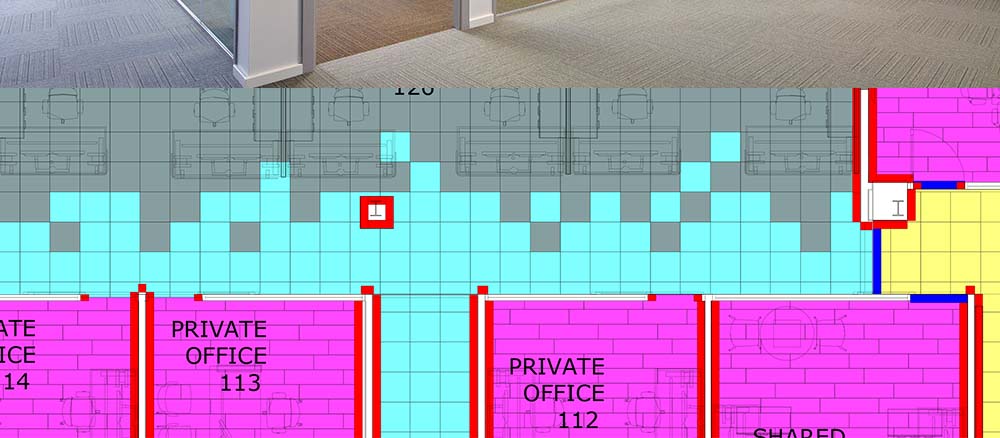 Sample Reports & Take-offs
Our experience in commercial flooring centers around products we're most familiar with and have direct access to (samples, technical data, product specifications, etc). There are many more brands that are available and we'll be happy to offer quantity take-offs on.
Below are several example of past reports, which illustrate our take-offs. Similar files, such as these, will be submitted for your project, in PDF and Microsoft Excel formats.
We can match and create any patterns, inlays & designs!




SAMPLE PROJECT #1
Catholic Healthcare West - Hospital
Entire hospital floor in full color showing:
Colored Area Keycode.
Material Take-off.
Colored Area Keycode with Seam Diagram.



Same example, with only a colored grid, showing:
Colored Area Keycode with Seams.
Material Take-off.
Colored Area Keycode with Seam Diagram.




Here is the quantified material take-off, with all the specified products and listed on the Finish Schedule, quantified to reflect the total gross amounts needed for this project. This is the main file that you'll need for the take-off quantities.
SAMPLE PROJECT #2
Colusa County Outreach Facility - Yuba Community College
This takeoff consists of carpeting, resilient, sealed concrete, and dyed polished concrete.

Colored Take-off Report

Colored Product Keycode with Seam

Zoom Sample on a Specific Area

Final Quantified Material Take-off Report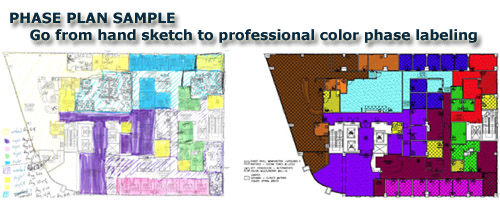 Let your customers know which areas are scheduled for installation with color coded floorplans.
Prepare clients for furniture moving, cubical lift ups, and IT coordination.
Set precise limits, by date and floor covering area, to guide your installers for easier installation.
Each project poses it's own unique characteristics and details, even if the same architect and the same layout is used. There are many factors to consider when estimating commercial flooring and we do just that.
If you have a colored plotter, you may download the Callidus Viewer and print full scale colored plans, for presentation or installation purposes. Or you may request the files in larger sized PDF formats, such as Architectural sizes C, D, E, to be printed at your nearest reprographics store.